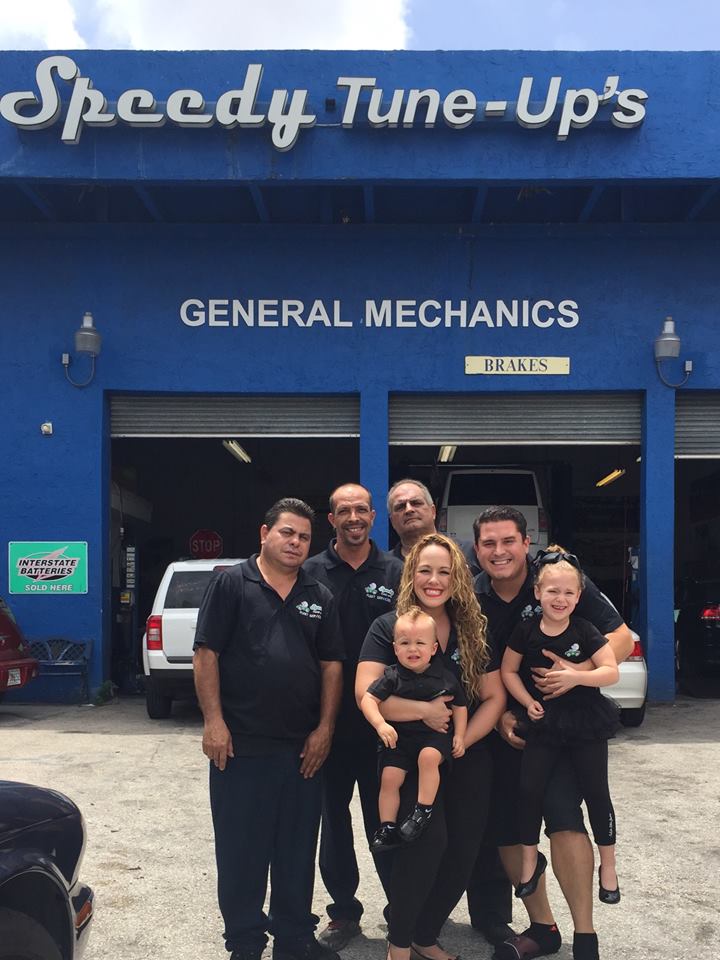 Speedy Tune-Up's Fleet Services is family owned and operated, proudly servicing Miami-Dade, Broward and Palm Beach since 2007.
"Speedy Tune-Up's Fleet Services continues to pursue their vision of providing quality care for fleet driven companies and evolving the way the world moves. Giving speedy services without compromising safety, providing everything for your automotive fleet. We want to provide security backed by our insurance which exceeds compliance but driven by our family owned and operated moto. We strive to continue to customize our vision to include personalized service without affecting our customer's bottom line and hope to leave a mark in the standard of fleet care. While maintaining and honoring our hard work as a family owned company, our employees feel secure that being part of the Speedy family will always have their best interest at heart and that will reflect on our services and products for years to come."
Speedy Tune-Up's Fleet Services offers the convenience of 24 hour, on-location mobile fleet service backed by our compete Auto Care Center. Our facility includes everything from muffler repair to engine overhaul for those unexpected surprises....Speedy has you covered!

Certified by Mercedes Benz, BMW, Volvo and Jaguar as a service dealer equipped with genuine filters for their latest model vehicles. Beyond fleet services, Speedy Tune Up's offers quality speedy service on Muffler Repair, Brakes Service, Engine Overhaul and other services to ensure the life of your car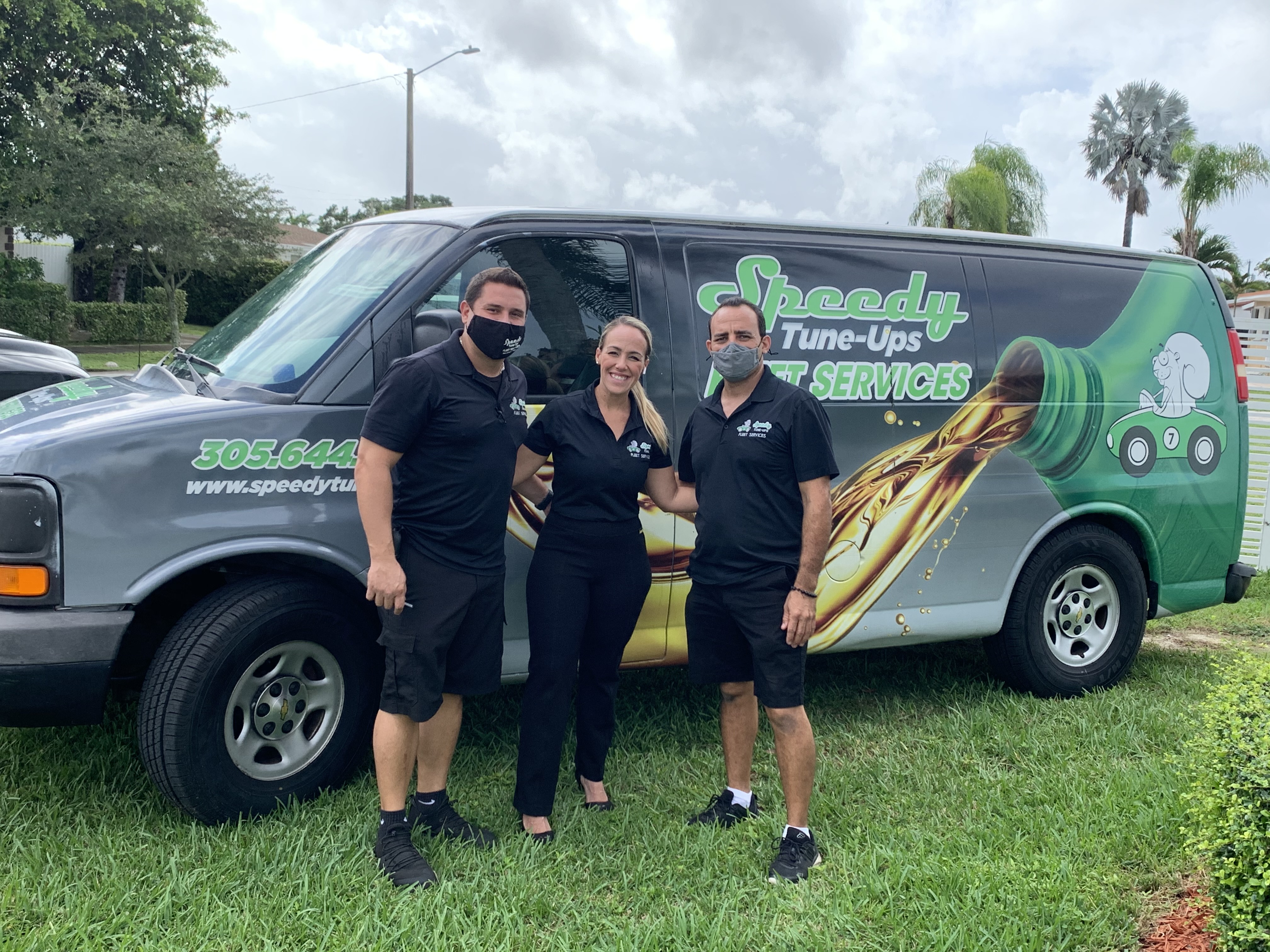 In 2019, Speedy Fleet Services expanded our services to Palm Beach County with the help of our brother, Yoel Cordero. Proudly keeping the same quality care we have extended to our current vendors, backed by our family owned and operated moto.
Our West Palm Beach location offers everything for your complete fleet needs. Free Porter Services, Pre-Delivery Inspections, On-Site Oil Change, Tire Services and Beyond to make sure your fleet needs are met in speedy time. Yoel Cordero brings 15 plus years of excellent Auto Maintenance Experience including his certifications in Mercedes Benz, Volvo, BMW and Chevy.
Speedy Fleet Services is lucky and blessed to have him as part of the Speedy Team.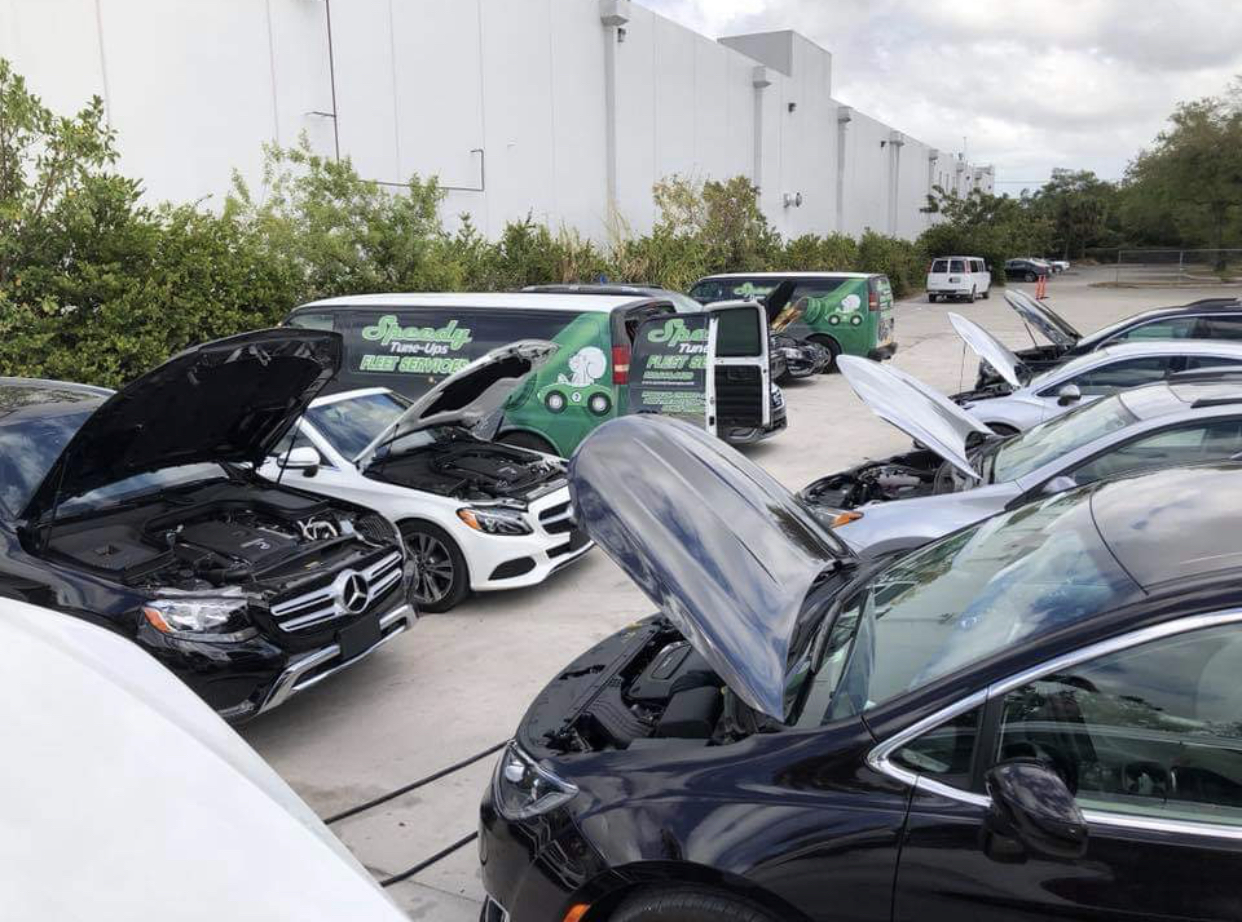 MOBILE OIL CHANGE

Getting our vendors on the road as speedy as possible. Everything for your fleet from tires, oil, muffler repair and so much more! Let Speedy Tune Up's Fleet Services take over your fleet needs.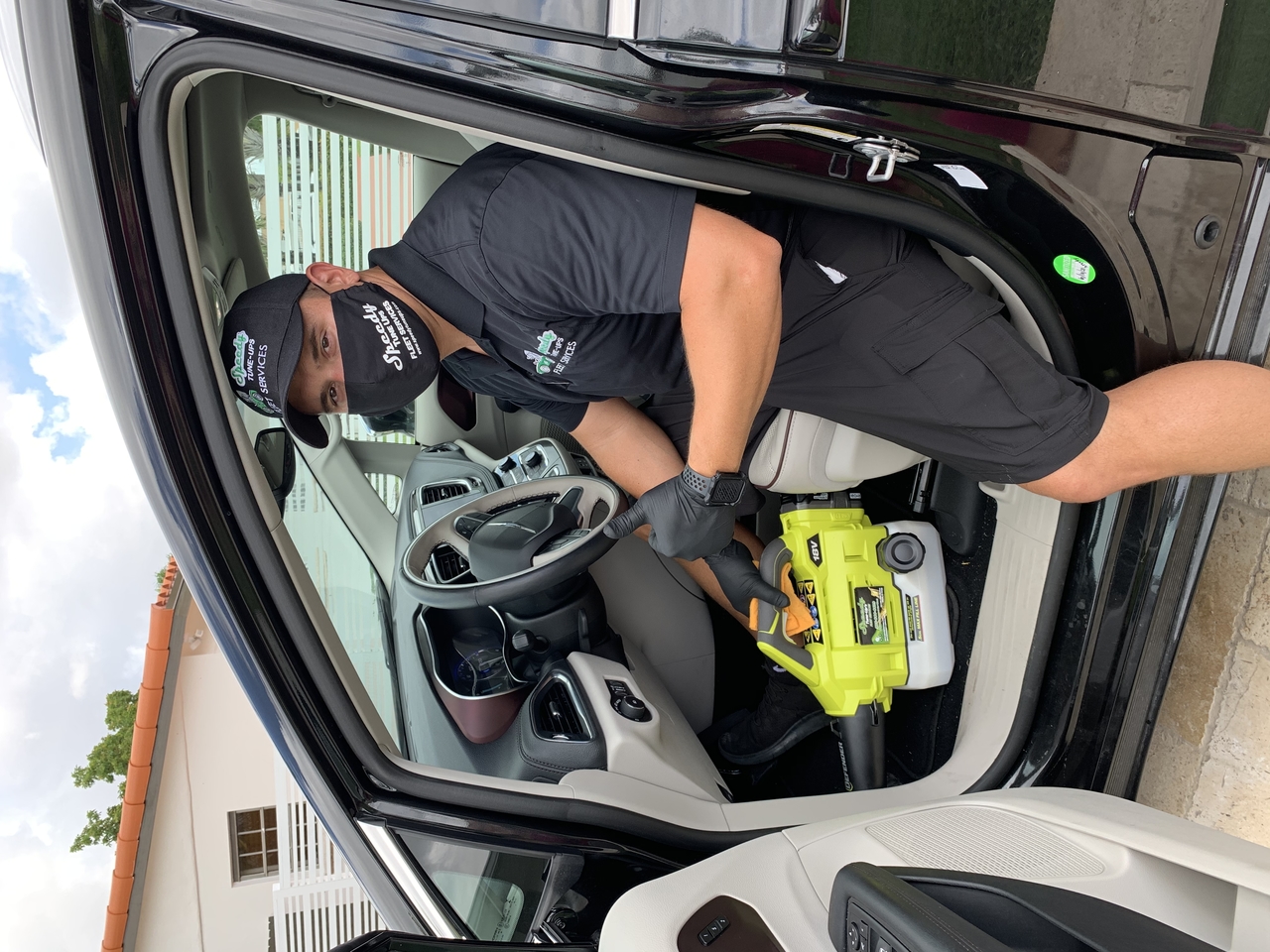 COVID-19 SANITATION
Covid-19 EPA Certified Sanitation Services. Our technicians will use a disinfectant fogging system and hospital grade EPA-Approved chemicals to sanitize the interior, car handles, switches, steering wheel and most touchable areas of your vehicles. Our crew will seal the service with a sanitation sticker and the service is set to last upto 7 days.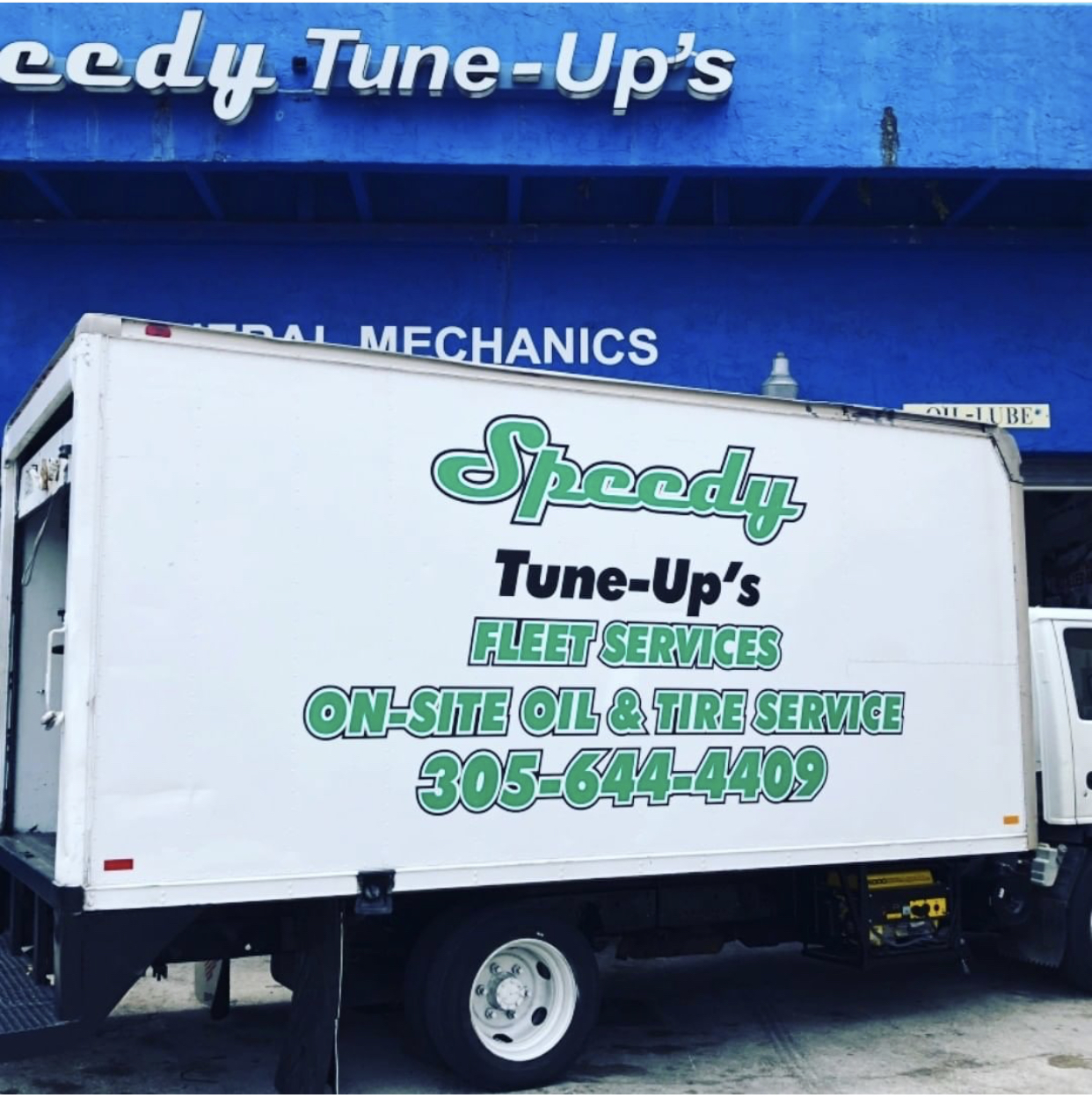 ON-SITE TIRE SERVICE
First fleet company to offer complete tire service on-location....Our mobile tire station is equipped with tire changer, wheel balancer, plugs and a variety of new tires readily available onsite! No need to transport tires or wait in line... our station comes to your lot 7 days a week.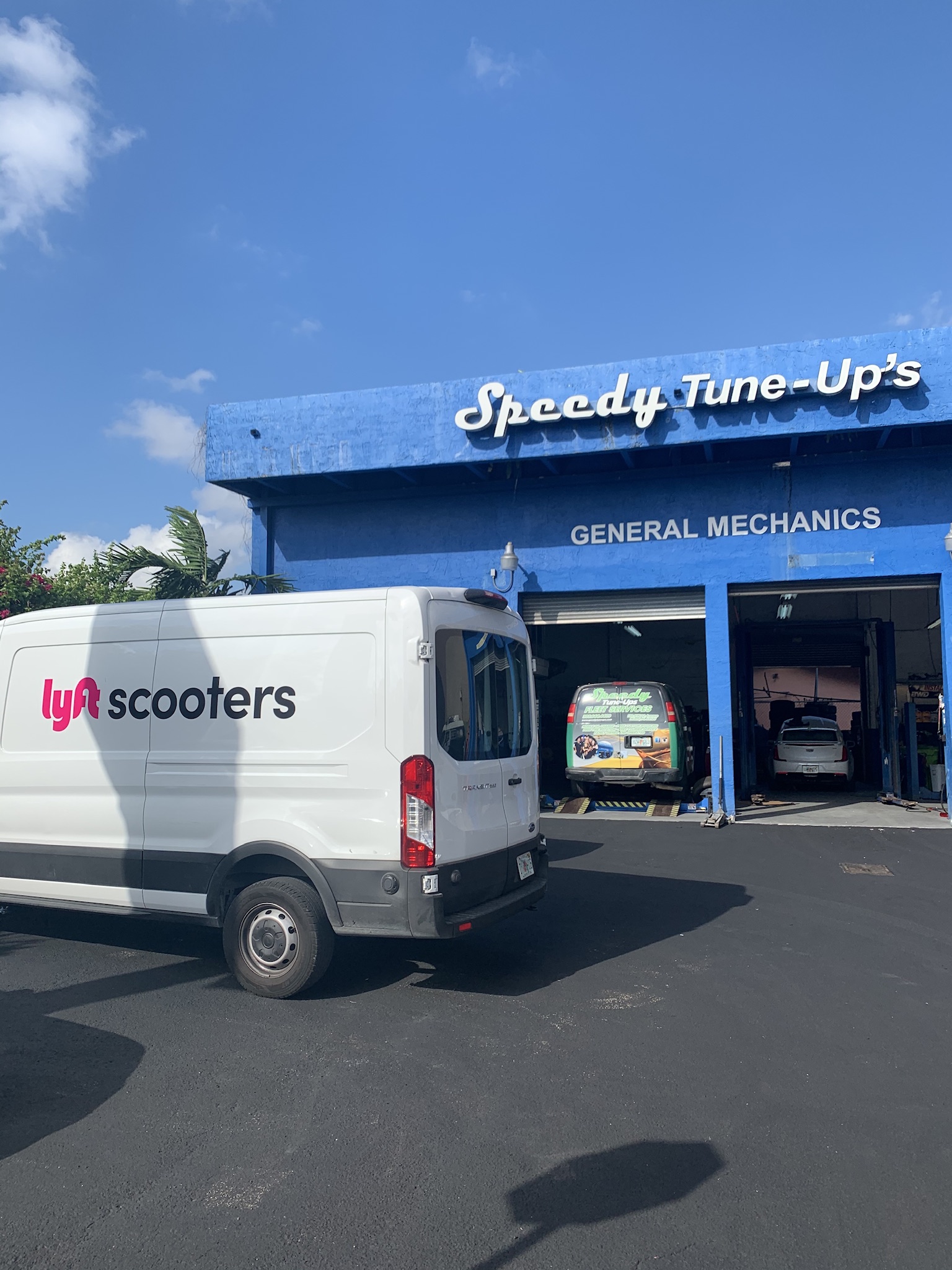 "I went to Speedy Tune Up for the first time last year on my way to visit my aunt. I needed an oil change and noticed their big sign. I thought "this place looks legit" so I walked in and was greeted nicely by a staff member. I told them I needed an oil change. I was up and out of there within 15 mins. After this, I decided I wasn't going anywhere else to get my oil changes. Heck that, they have "onsite"...It's way more convenient than going to my dealer and getting a loaner. Fast, easy, and friendly!!!"
Jessica Gomez